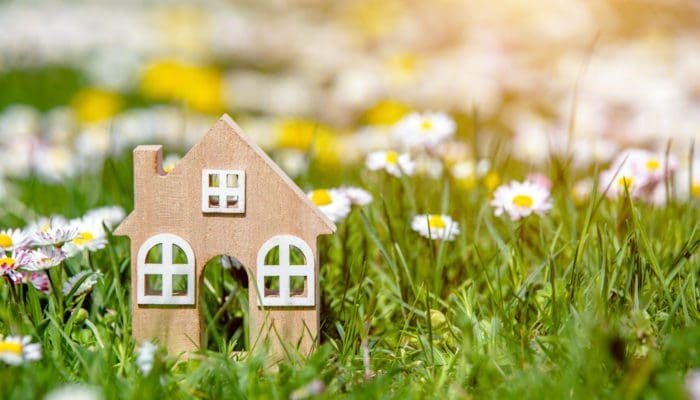 Now that the warmer weather is rolling in and spring is finally here, many of us are relieved to escape the frigid winter climate and the harsh elements that accompany it. However, just because winter is behind us doesn't mean it still can't continue to cause problems for homeowners across the region.
For instance, after the long and cold winter, it can be common for the spring system on a garage door to break because of the changes in temperature, requiring garage door repair for homes in Montgomery County and the surrounding areas. Additionally, now that the snow and ice have melted, you may be noticing issues with your roof like leaks, loose shingles, and even membrane separation, indicating that you need roof maintenance and repair.
Let's take a look at some common issues regarding these two essential components of your home, and what you can do about it.
Your Garage Door
As the mercury continues to rise in our area, you'll be using your garage door much more often than in the wintertime. In fact, between BBQs, children playing and riding their bikes, and seasonal outings, it's possible that families around Montgomery County will be using their garage doors two to three times as much when compared to winter.
All this means more wear and tear for your garage door. When you factor in the drastic changes in temperature, it can be a recipe for some serious issues, like a broken spring system, damaged door, or even worse — all of which can be dangerous to your family and property.
This season, be proactive when it comes to your garage door and protect it from future problems with maintenance and repair form our team of professionals. We have experience with just about every brand and model, so we can inspect your garage door to ensure that it's well lubricated, functioning properly, and ready for another season of wear and tear.
Your Roof
Springtime presents a host of challenges for your roof. Not only will any damage sustained during the winter become readily apparent and problematic, but there are always new roofing concerns that crop up each season. For instance, call our professional roofing services if you notice any of the following warning signs:
Curling, broken, or missing shingles
Cracked rubber gaskets around vents or pipes
Cracked caulk
Lichen or moss growing on the roof
Rusted areas on your flashing
Other common springtime roof issues include:
Cracked or leaking chimney
Nesting squirrels, raccoons, or other pests
Separation of the membrane
Loose or broken eaves
The sooner you address these concerns, the better off you'll be, and our roofing company serving Montgomery County can help. By performing a full inspection of these essential areas around the house, our team can help to identify and repair the issues before they become a major problem for you and your home.
For more information or to schedule an appointment for garage door maintenance or roof repair, call us today at 215-710-1633.