The Polar Vortex is here, and you need to save money on your energy bills this year! If last winter was any indication of what's to come you need to winterize your home ASAP. Do you remember how expensive your heating bill was last year? Yikes! Don't worry, there are plenty of things you can do around the house to get ready for the winter season. These tips will help keep your home safe and energy efficient!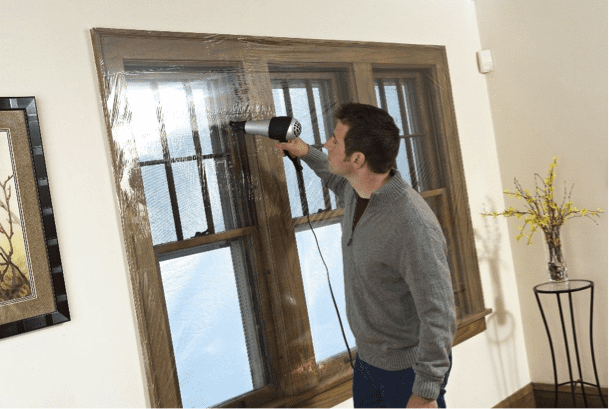 Plastic Wrap Those Windows: A little project you can do that will save you a ton of money is placing plastic wrap on your windows. For just a few dollars, pick up a window insulation kit at your local hardware or discount store. When it's properly installed, it looks practically invisible. This adds a buffer against drafts, and will give a nice boost to your home's ability to hold heat.
Draft Dodger: We mean those nasty breezes that seep into your home during the winter months. According to the U.S. Department of Energy, drafts waste about 5% to 30% of your energy use. To help eliminate this problem place a rolled bath towel under a drafty door. If you're feeling crafty, make a draft snake out of some old fabric and add googly eyes.
Furniture Shuffle: Make sure all of the furniture is off of the vents in your home. If you have the couch covering the vent in your living room you're going to be chilly while watching TV! It also takes more energy to heat your home if your vents are covered.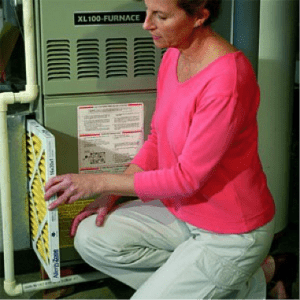 Furnace Filter: When was the last time you changed the air filter in your heating system? You need to change those filters once a month! Dirty filters restrict airflow and increase your energy bills. So buy a pack of new filters and make sure you change it a few times during the winter season.
Reverse Those Fans: Did you know that many ceiling fans allow you to reveres the motion of the fan? By doing this, air pooled near the ceiling is circulated back into the living space – cutting your heating costs as much as 10%!
If you know a family that's really worried about the winter because of the state of their roof, but can't afford a new one—we're here to help. Every year, our Holiday Roof Giveaway provides a home for a family in need. Feel free to nominate a deserving family today. Hopefully we can make them feel at ease this winter.
A. Brooks Construction Kanga Roof also provides services that will help winterize your home. Give us a call at 215.752.6145. We offer gutter-cleaning services, and we can install new windows that are bound to save big bucks on your energy bill!