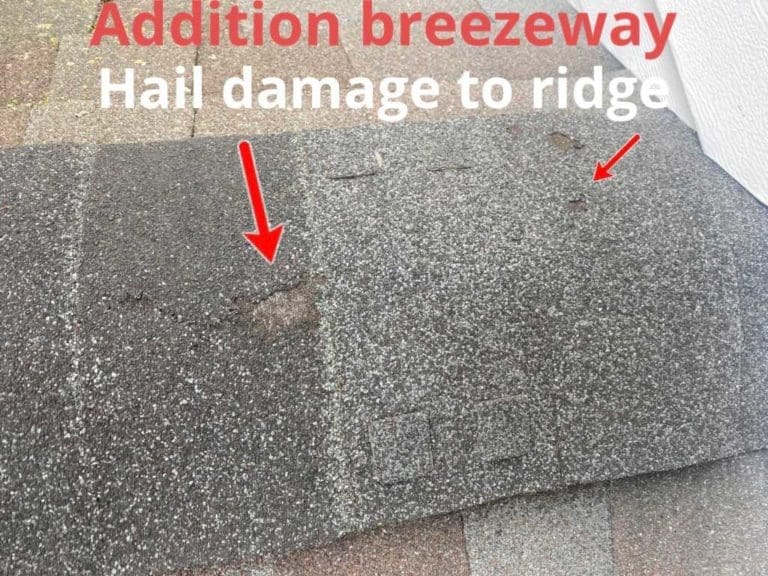 If you recently experienced a hail storm in your area, performing a thorough roof inspection by your local roofer will help identify hidden damages. There are a few ways to tell if your roof has damage. This all depends on the size of the hail that penetrated your roof. From the ground, it's tough to see hail damage on your roof. Your roof protects the entirety of your home, so you want to be sure that there is no damage, and if there is it gets taken care of. In severe cases, hail damage can lead to a full replacement of your or even shorten the lifespan. There are multiple things you can do to check for hail damage safely from the ground. Typically, if the hail is over 1" in diameter, it is likely that you will see dents/dings on your shingles.
Inspect any plastic lawn items for dents or holes – softer materials are going to have more damage than a roofing shingle. Items such as: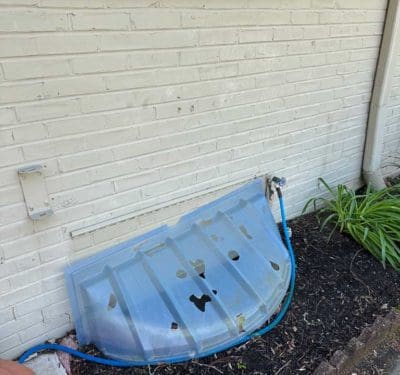 For more severe storms you can also: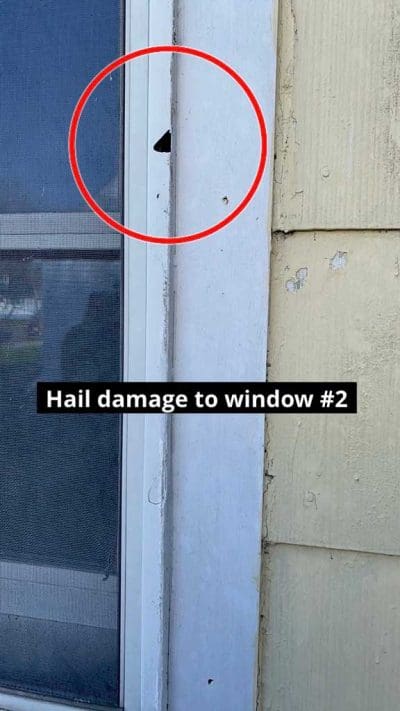 These items are weaker than a shingle. If anything on the list above is checked off, then shingle damage is very likely to occur on your roof.
For one last accurate inspection, look from a window for any marks on your shingles, also look to see if they are missing any granular, if removed you will see pieces of fiberglass exposed. Fiberglass will be grey in color. From a ladder, check your gutter for excess amount of granular in the gutter. Granular are the little rocks that make up a shingle. If your gutters are cleaned, sometimes you will even find granular on your driveway coming out of the downspout.
After doing your own ground inspection, call a trustworthy company to come out. Beware of out-of-town roofing companies that will walk door to door. Trust your local experts! Call us for a free inspection using code: "HAIL to KANGA." We have been supporting our local community for over 30 years and many more to come!
When we arrive to your home within 24 hours, you will meet a licensed, trained, background checked, and drug tested technician. They will show up with a fully wrapped Kanga Roof Truck – We Hop To it! What our specialists will do when they arrive at your home is they will do a complete analysis of the home, roof, siding, and gutters. We take detailed photo's and video's of your home and any area's of concern. We will also fill out a 21 point inspection form that you will receive a copy of as well. The technician will go over what he found and all of the repair/replace options at that appointment as well and guide you on your next steps.