Giving back to the community is an essential part of any business. That's what we've always believed at A. Brooks Construction Kanga Roof. We even received the Community Involvement Award from Success Group International a few months ago! We are constantly giving back to the Bucks County community, and our annual Support a Veteran Roof Giveaway is one of our favorite charitable events. Each summer, we are happy to give back to one of Bucks County's proud veterans.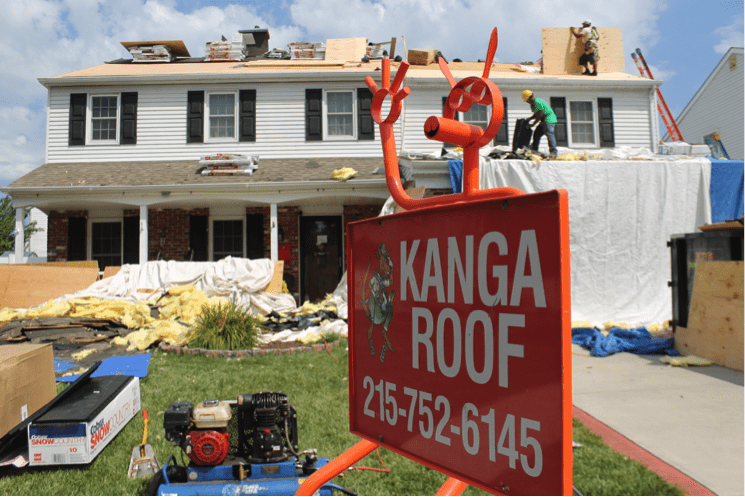 Last year we helped Joe Crespo, a Vietnam veteran who was blinded while serving. It was a great experience giving his home the roof it needed. If you know a Bucks County Veteran that could use a new roof–nominate them for our Support a Veteran Roof Giveaway. We're looking for inspirational and deserving neighbors that served our country. Nominate someone by completing the application below along with snapping some photos or video of their home.
You must send in your nomination packet to A. Brooks Construction Kanga Roof by June 15, 2016 at 5 p.m. directly to:
A. BROOKS CONSTRUCTION, INC.
KANGA ROOF
2911 FORD ROAD
BRISTOL, PA 19007
Incomplete nominations will not be accepted, and all entries will become property of A. Brooks Construction Kanga Roof. We will not accept self nominations. We look forward to reading your nominations and finding our next Support a Veteran Roof Giveaway recipient. If you have any questions feel free to call us directly at 215.752.6145.