At A. Brooks Construction Kanga Roof, we take our role as an "essential business" to heart. Since our company was established in 1987, we've always felt a deep sense of duty to help our neighbors in their time of need. 
That's why we've remained open throughout the coronavirus crisis, continuing to provide the same industry-leading roofing services our Bucks County customers expect of us. All the while, we've been observing heightened health and safety protocols so we can be sure to protect everyone we serve. 
We understand that you've all got enough stress in your life, and no one wants to be cooped up at home with roofing problems, on top of everything else! Always remember that you can call us anytime or request an appointment online, whether you need emergency roof repairs or more minor roofing maintenance to restore your comfort and peace of mind.
Aside from rainwater cascading into your living room, how can you tell if you could use some professional roofing help? This infographic illustrates a few warning signs of roofing troubles that you shouldn't ignore.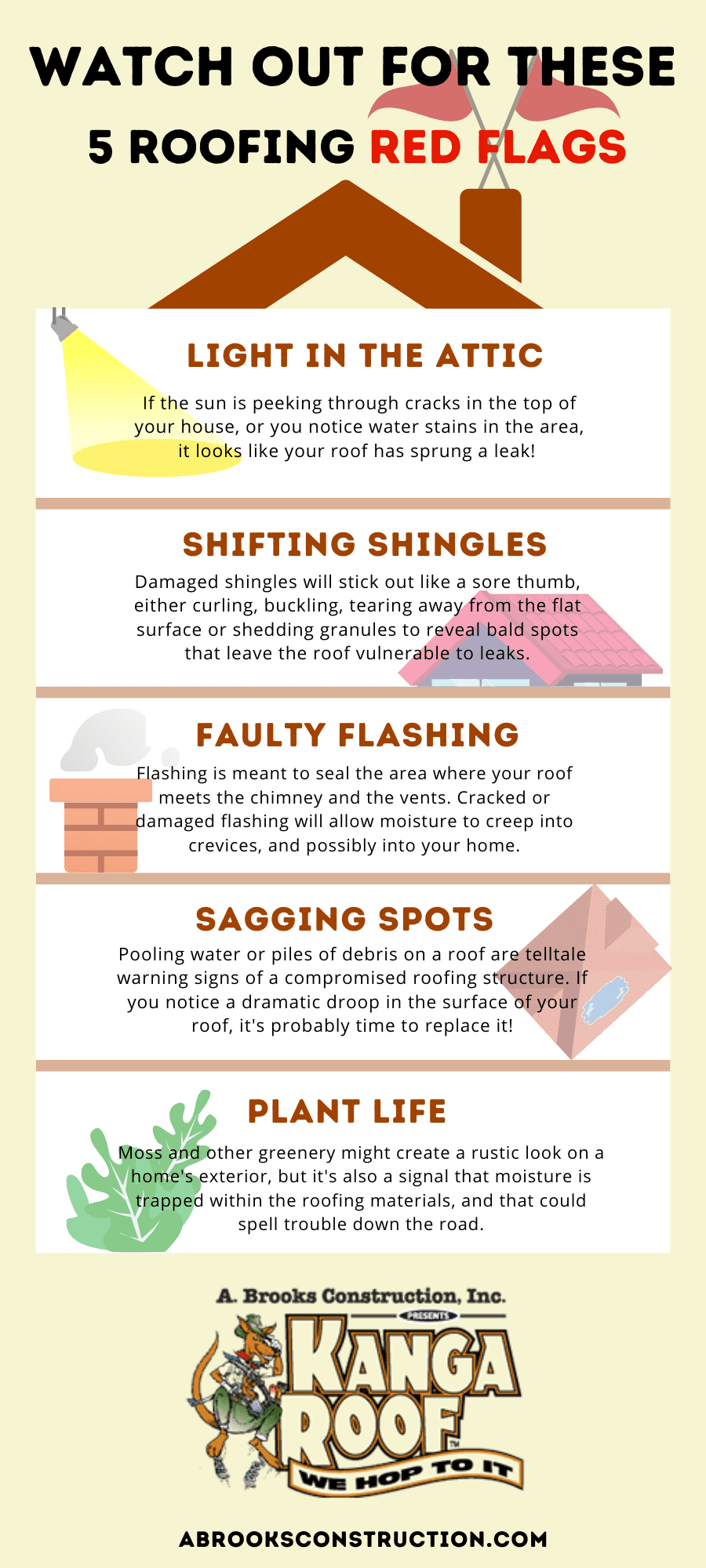 In addition to traveling around the county fixing roofs, we've also been fulfilling our commitment to the community by volunteering to help the Bucks County Area's Agency on Aging with their "Meals on Wheels" program. Our team was honored to bring meals straight to seniors' homes and also to deliver 7-day meal packs to residents of several area senior centers, including:
Bristol Borough Area Active Adult Center

Bristol Township Senior Center

Falls Township Senior Center

Middletown Senior Citizens Center

Morrisville Senior Service Center 
Seniors in our area are particularly vulnerable to COVID-19, and many of them don't feel safe making trips to the grocery store in order to keep their kitchens stocked with food. Many are also feeling isolated from their families, so it really was an honor to be able to provide them with nourishment and a friendly smile to show them they're not alone.
We will continue to serve our neighbors in any way we can during these difficult times, so please don't hesitate to reach out to our team if you're in need of residential roofing repairs in Bucks County and the surrounding region. Contact us today to discuss your needs!