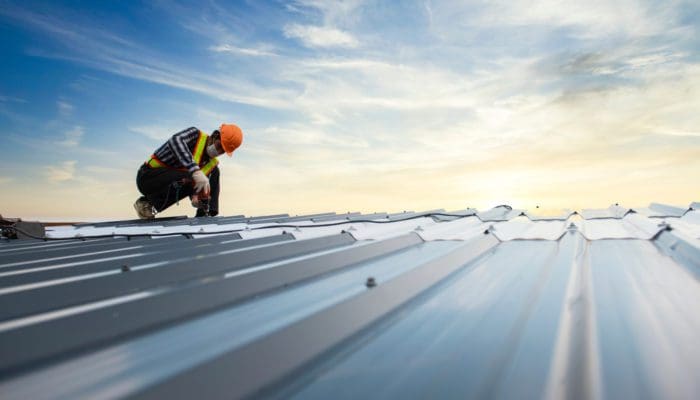 Your business can't afford to slow down. A. Brooks Construction Kanga Roof has been providing commercial roofing services in the Bucks County area for over 25 years. In fact, it has become one of our most trusted and popular services. We are certified in PA and NJ, bonded and insured. Our employees are drug tested, background checked and professionally trained. We take great pride in being known as one of the best commercial roofing contractors in the state of Pennsylvania, and we are dedicated to providing the best roofing services in a trusted and affordable way.
You know the importance of repairs and maintenance when it comes to your commercial roof. Your roof is your business' first line of defense when it comes to Mother Nature. In order to keep up with The International Building Code your commercial roof needs to have regular inspections and maintenance, but how can you tell if your commercial roof needs repairs? There are a few things you can look out for.  If you see the following problems around your commercial office you should give us a call today.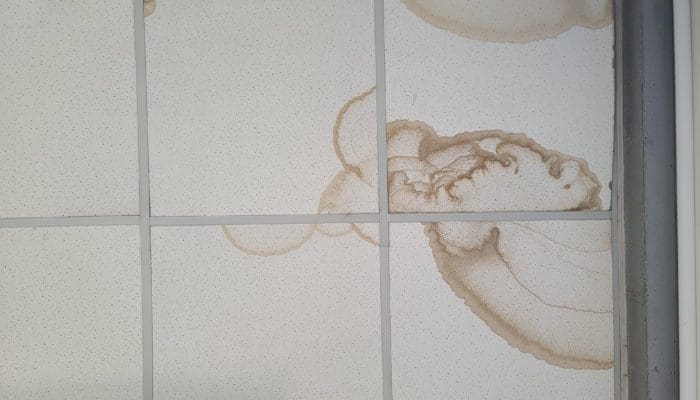 Are you finding water stains on your office ceilings? This could be caused by a hole or crack in your roof. Notice any strange smells or mold? That's not good! Water could be seeping into your building because of a nasty leak. These are the biggest signs to look out for, but what are some other dangers your commercial roof is facing?
Rainwater will gather onto your business' commercial roof. Prolonged standing water, or ponding, can cause your roof to age faster. Which could lead to leaks and even more damage on your business' building. If you ignore these lingering problems the water could rust steel roof decks or rot wood decks. Water damage can even turn lightweight insulating concrete and gypsum decks into a thick nasty paste.
If there are bubbles on your commercial roof, trapped moisture may be lurking inside. This can lead to a number of damages including leaks, speeding up the aging of your commercial roof's deck and the reduction of your roof's effectiveness against uplift forces during a windstorm.
Your commercial roof has an outline of the perimeter called "flashing." If any of your flashing is cracked or broken it could lead to even further damage on your commercial roof. Likewise, tears in the roof cover can allow water to creep into the underlying material that's protecting your commercial roof. There are so many things that can damage your commercial roof. You should keep an eye out for all of these tell tale signs of commercial roof damage.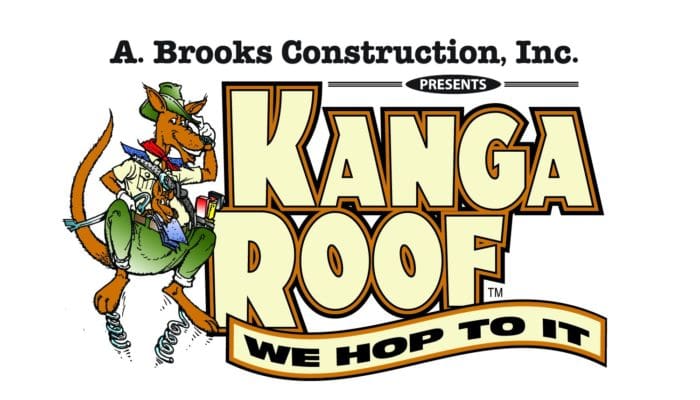 Call us today for a free 17 Point Inspection and we'll take a look at the state of your commercial roof. If there is isolated damage in a relatively small area of your business' commercial roof– repairs may be the only thing you need. However, if there is extensive damage to your commercial roof, the roof cover is in poor condition, or your commercial roof is near the end of its lifecycle; recovering or reroofing might be in order.
A. Brooks Construction Kanga Roof has been providing commercial roofing services in the Bucks County area for over 25 years. Don't worry about interrupting your business' productivity with A. Brooks Construction Kanga Roof our commercial roofing services work with your business to ensure a job well done without hindering your company's workflow. When we work closely with building owners and managers we're able to complete our work smoothly and efficiently. Our customers are always satisfied, because we believe in maintaining your business' productivity throughout the entire process.
Don't lose valuable business hours! Call us today and we'll repair that commercial roof.