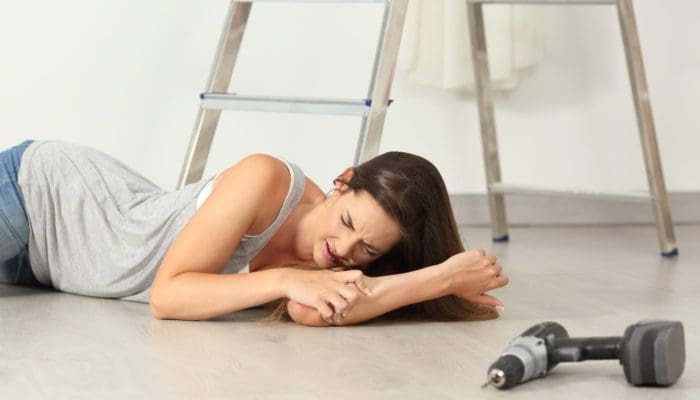 Your home is your castle, and you do everything you can to make it look great. From decorating DIYs to the routine home repairs–one thing you should always keep in mind is safety. Doing repairs around the house might save you a little money, but you don't want it to cost you something more valuable! Here are 5 common home repair injuries that everyone should be aware of:
Falling
One of the most common home repair injuries comes from falling. Falling claims 6,000 lives per year. When working in high spaces always make sure to work with someone. Working in pairs decreases the risk of falling. Make sure someone holds that ladder when you're hanging that ceiling fan!
Hand Injuries
Ouch! A  hammer to the thumb really hurts, but sometimes it can be worse than a simple sting. Nearly 3.5 million people a year are seen in the emergency room for injury to an upper limb and 23% of those injuries are deep cuts! Be sure to wear protective gloves when using your hands, and follow all safety precautions when using hand and table saws.
Electric Shock
In the United States, more than 30,000 nonfatal shock accidents occur each year during home repairs. We're not just talking about electrical work! Sixty people die each year  from electrocutions associated with consumer products like power tools and lighting equipment. Recently, two men from Delaware County were electrocuted while working on the roof of a home. If you're fixing something with an electrical component be sure to turn off the power source before working on it!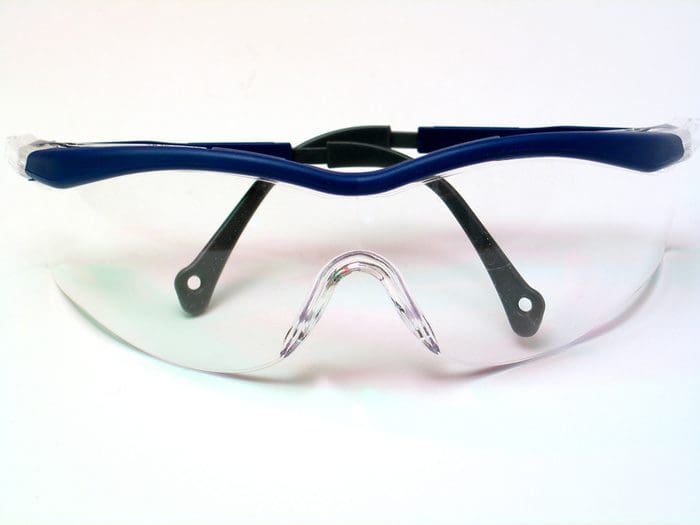 Eyes
When working with a saw, a power washer or any type of equipment that's blowing around debris–be sure to protect your eyes! When particles are flying in the air at high speeds they can scratch your cornea or even puncture your eye.  Eye injuries are 90% preventable when you take the precaution to wear safety goggles or other protective eye gear. Be sure to protect your eyes while working with household chemicals like ammonia, oven cleaners, or bleach!
Other Irritants
When you're working around the house you might have to use hazardous materials. If you're stripping paint from the walls of an old bedroom you need to be cautious of particles that may contain lead entering the air. The same goes when working with fiberglass insulation which has been linked to cancer. Whenever you choose to work with hazardous materials make sure to wear a filter mask and protective jumpsuits if needed.
Before you start any home improvement project make sure you have a safety checklist handy. Be sure to organize your work area, organize your tools, protect your eyes, protect your ears and make sure to use the proper extension cords.

Once you master home repair safety you'll be able to fix all kinds of things around the house. Don't even think about fixing your roof yourself! Leave that to the professionals. Contact us today and we will safely take care of your roofing problems. Give us a call at 215.752.6145!