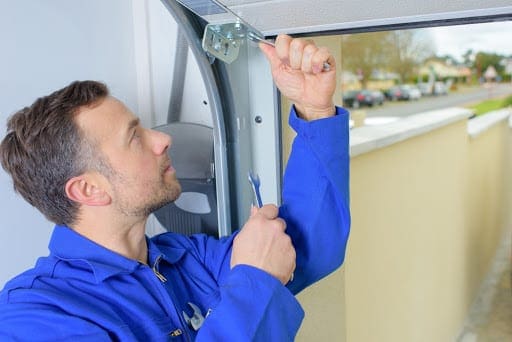 Have you been taking your garage for granted? It's easy to do when it's summertime, and all you really need it for is storage space for bikes, beach chairs, and heaps of sports gear. 
But now that the seasons are changing and colder weather is on the horizon, it's time to give your garage the love and care it deserves. You want it to love you back on those frigid, snowy days when the last thing you want to do is get dressed before dawn and go clean off your car.
At A. Brooks Construction Kanga Roof, we know what it takes to maximize your garage space. Here are a few suggestions for preparing your garage for the cooler months.
Fix Your Garage Door
Does your garage door stick or move sluggishly? Is it out of alignment, leaving a gap at the bottom when it closes? Does it make a grinding noise? Does it just refuse to open?
Whether it's broken or just acting up, now is the time to call us for garage door repairs in Mercer County, NJ, and the surrounding area. You don't want to end up with a stuck garage door at the end of a long day at work when there's a foot of snow on the ground. You don't want to lose access to the garage altogether, leaving your car exposed to inclement weather and susceptible to snowplow damage out on the curb. Don't wait; get it fixed this fall!
Declutter
Organize all that beach and sports now, and thank yourself later when you don't have to keep moving clutter out of the way so your car can squeeze into a parking space. Send the summer stuff to the basement or into a storage unit, and make room for the shovels, snowblower, and holiday decor. Use this opportunity to get rid of things you don't need or want anymore. 
Check for Cracks
Sealing off cracks in the walls and the floor of the garage will help to insulate the space from the elements but also keep out heat-seeking insects and other outdoor pests. While you're at it, you should also check the weather stripping and insulation throughout the garage. You'll be glad you did down the road—especially on those frigid winter mornings when it's time to leave for work!
Ensure Safety
You might not need to head to the hardware store to stock up on salt or ice melt just yet, but while you're busy taking care of all these other tasks, why not add a few sturdy floor mats in foot-traffic areas throughout the garage? They'll prevent slippage when things get icy, and give you a place to leave dirty shoes near the door.
Fall is a great time to take care of your garage and to tackle any other home improvement projects you've been planning, from gutter maintenance to a residential window replacement, and if you live in Bucks County, PA, or the surrounding region, A. Brooks Construction Kanga Roof is the company to call. Contact our team today to request a quote or discuss your project.